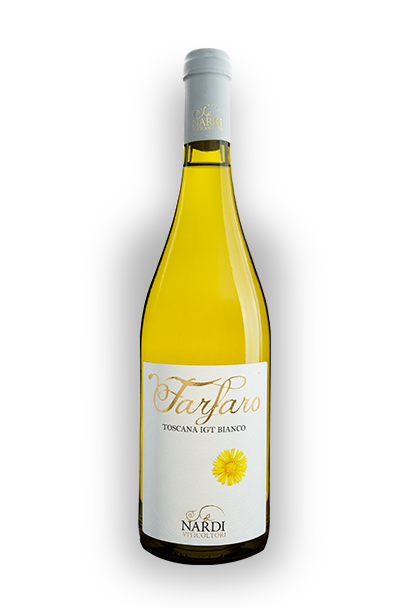 This wine takes its name from a wild native plant that grows on the banks of the small stream flowing alongside the farm. As elderly locals tell it, it seems that Farfaro was a healing plant, in particular its yellow flowers, nuances of which can be glimpsed in this wine.
DENOMINATION: IGT Tuscan white wine
PRODUCTION AREA: Castellina In Chianti
GRAPE VARIETAL: Trebbiano Toscano80% Malvasia del Chianti 20%
CULTIVAR: Guyot
SOIL: medium-compact, slightly clayey
ALTITUDE: 250 meters above sea level
MICROCLIMATE: moderate precipitation in autumn and spring, winters with temperatures below freezing
at night and very hot summers
COLOR: brilliant straw yellow
AROMA: Delicious scents of yellow peach, scotch broom and acacia flowers, as well as notes of gooseberry and a hint of citrus note .
TASTE: Round with a balanced, young, persistent structure and a characteristic herbaceous note. pleasant
almond finish.
ALCOHOL: 12-12,5% Vol.
VINIFICATION: in steel
FERMENTATION: in steel
FERMENTATION PERIOD: 12-15 days
AGING IN THE BOTTLE: at least 2 months
PAIRING: Classic match with fish and crustaceans, interesting with white meats, and perfect with typical Tuscan cured meats, cutting through their fattiness and creating a harmony of aromas. Excellent with medium-aged cheeses as well.